FOCUS ON YOUR PATIENTS & TOP PRIORITIES.
WE AUTOMATE THE REST!
Unlike manual processes or disconnected tools like EHRs that result in uninformed referrals, our solution leverages cost and quality data to rank specialists and facilities to build high value preferred networks, then one click seamlessly presents the patient-provider IdealMATCH within your EHR workflow.
See below how this one click also triggers automating your authorizations, scheduling, and closing the loop with your patients and providers, regardless of EHR.
Review the 8 Steps below.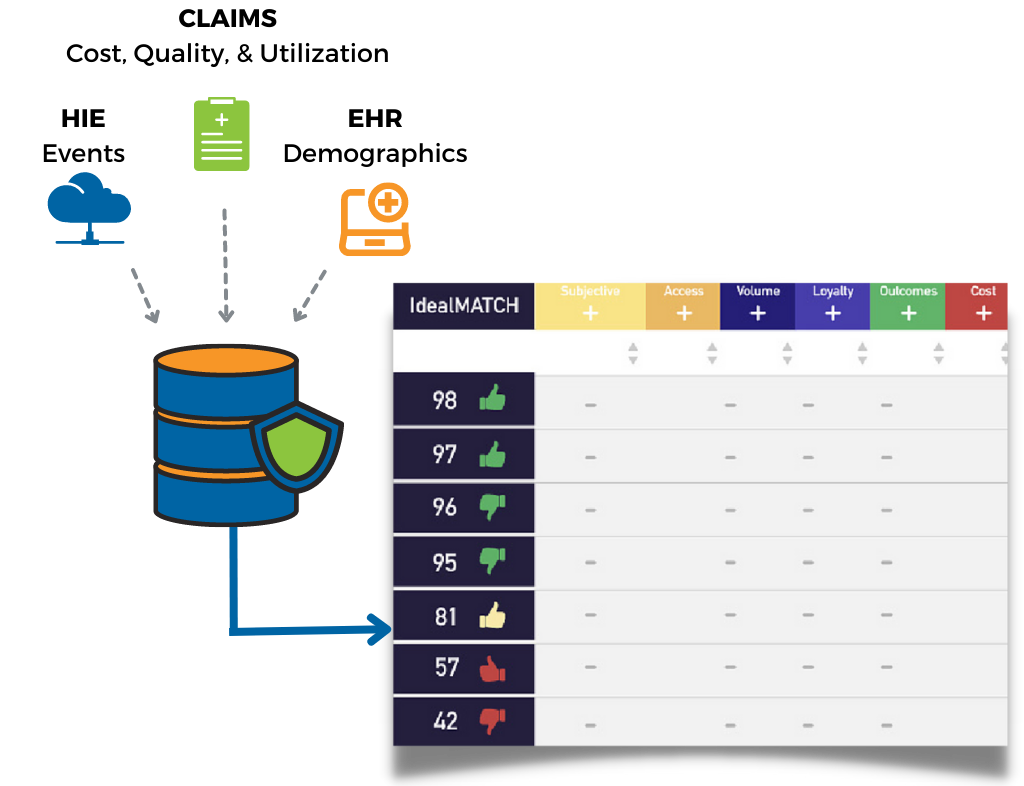 STEP 1: IntelligentDATA
™
Building your networks, scoring providers, and matching patients to the ideal specialist…it all starts with accurate data. However, the challenge is accessing and aggregating that data.
Our Enterprise Data Warehouse aggregates and normalizes disparate clinical and claims data and organizes it into six categories:

SUBJECTIVE. ACCESS. VOLUME.
LOYALTY. OUTCOMES. COST.
You can assign weights to each category to create an overall IdealMATCH score. This process gives you the ability to objectively rank providers and facilities.
2: NetworkMANAGEMENT
™
Once you've created your IdealMATCH scores you can compare providers, by specialty and identify their locations with a map view. Use this solution to manage referral networks from a single location.
No more spreadsheets!
Networks can be organized based on the goals of your organization. Many clients have networks built out by payor, geography, or contract type to separate their fee-for-service and value-based business.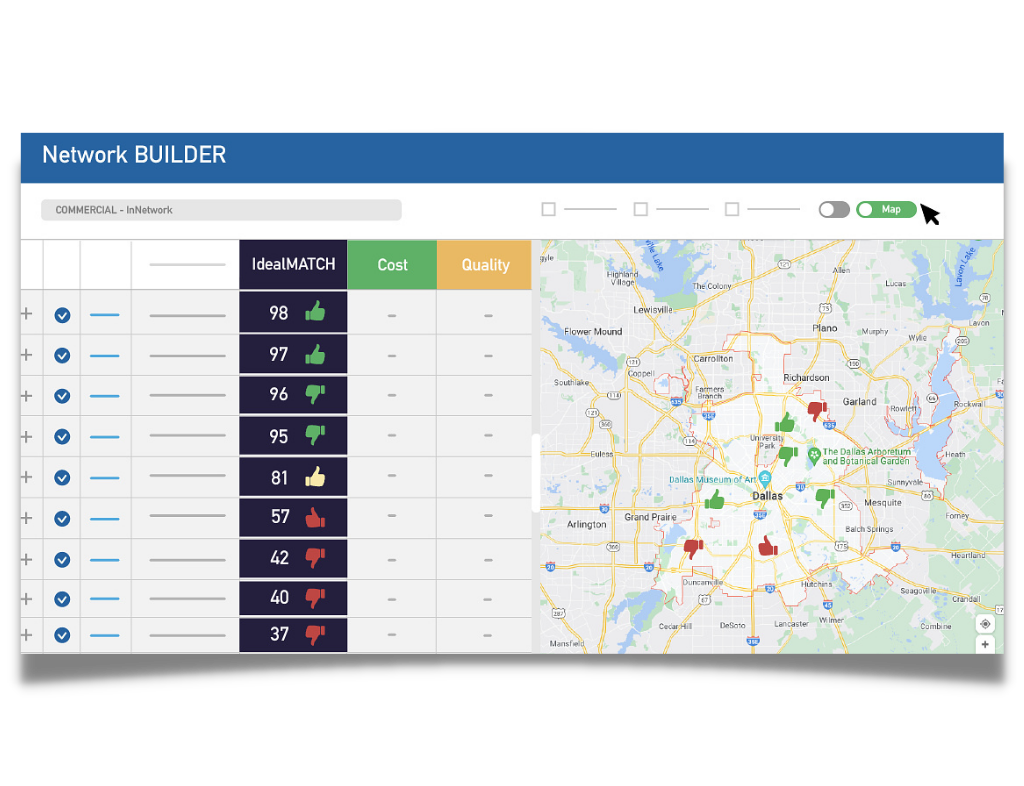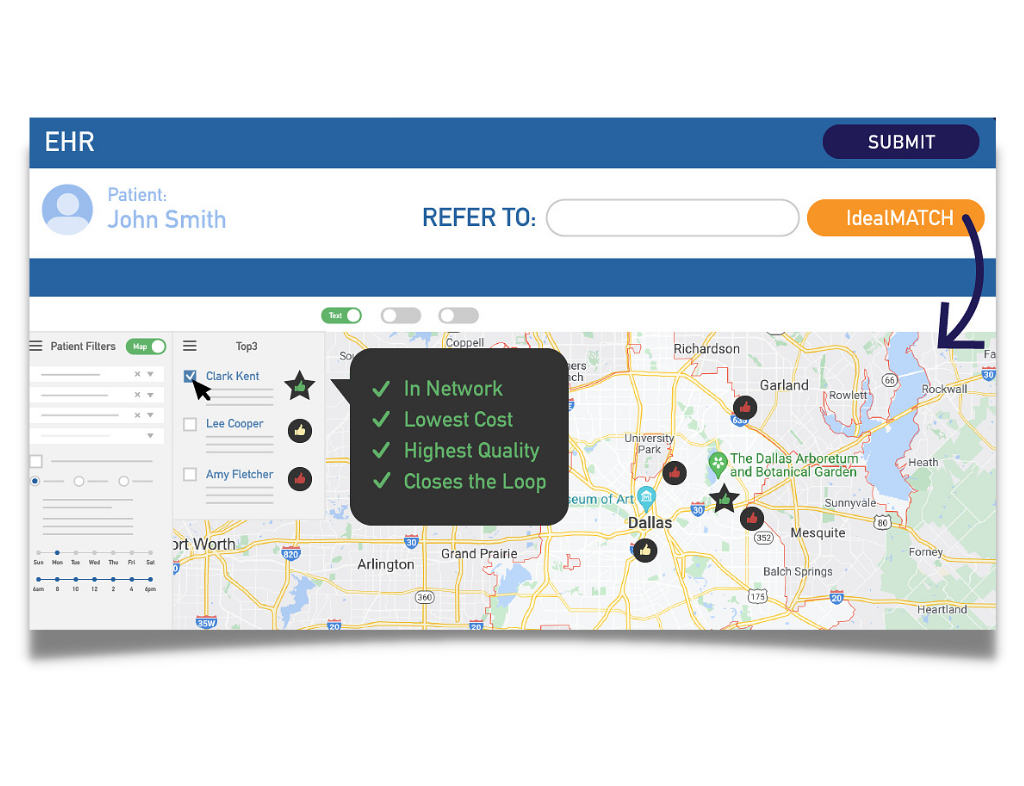 3: Auto IdealMATCH™
Once referral networks are organized, you're ready to make a referral! Click a button within your EHR and ReferralPoint will present the highest-quality, lowest-cost, in-network provider, facility, or social service resource. We call this the IdealMATCH!
IdealMATCH also considers patient preferences such as language, gender, religion, and social health (SDoH), so patients with transportation issues will be connected to a provider closest to a public bus or train route.
4: Auto PriorAUTH
™
Once the referral has been submitted, SARA, our AutoReferralCOORDINATOR™ starts to automate the prior-authorization process if needed and automatically notifies you when the approval status is updated. 
SARA pushes patient details through an API so your team doesn't have to manual input details and can focus on patient interactions!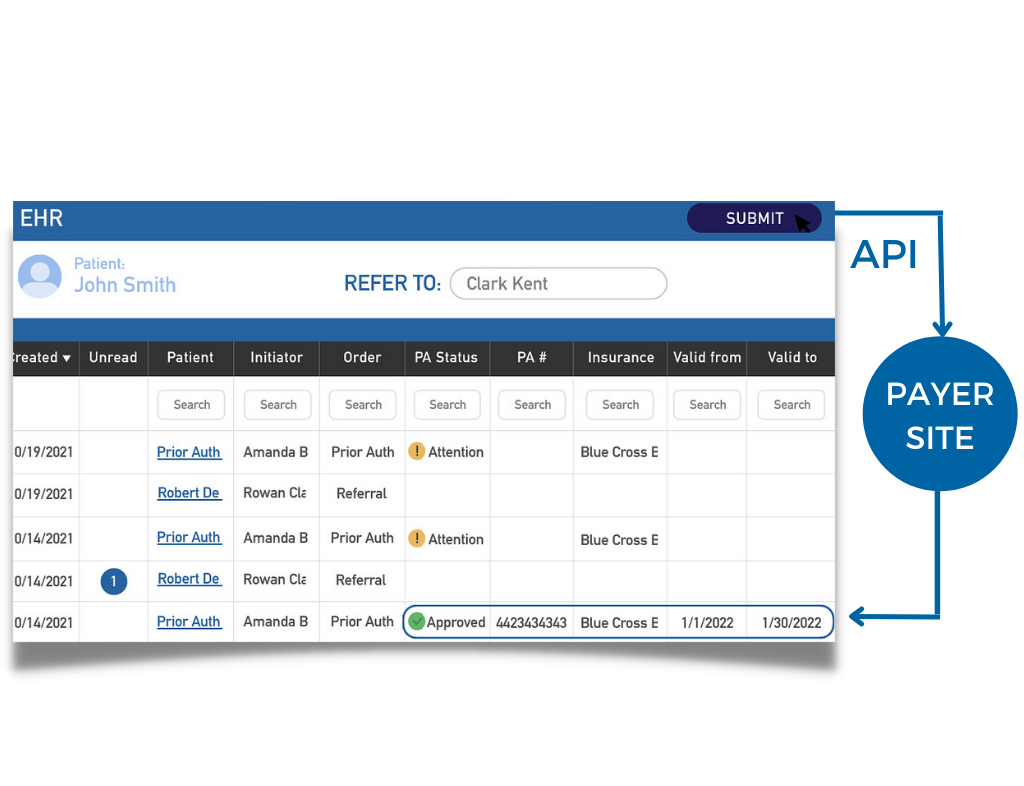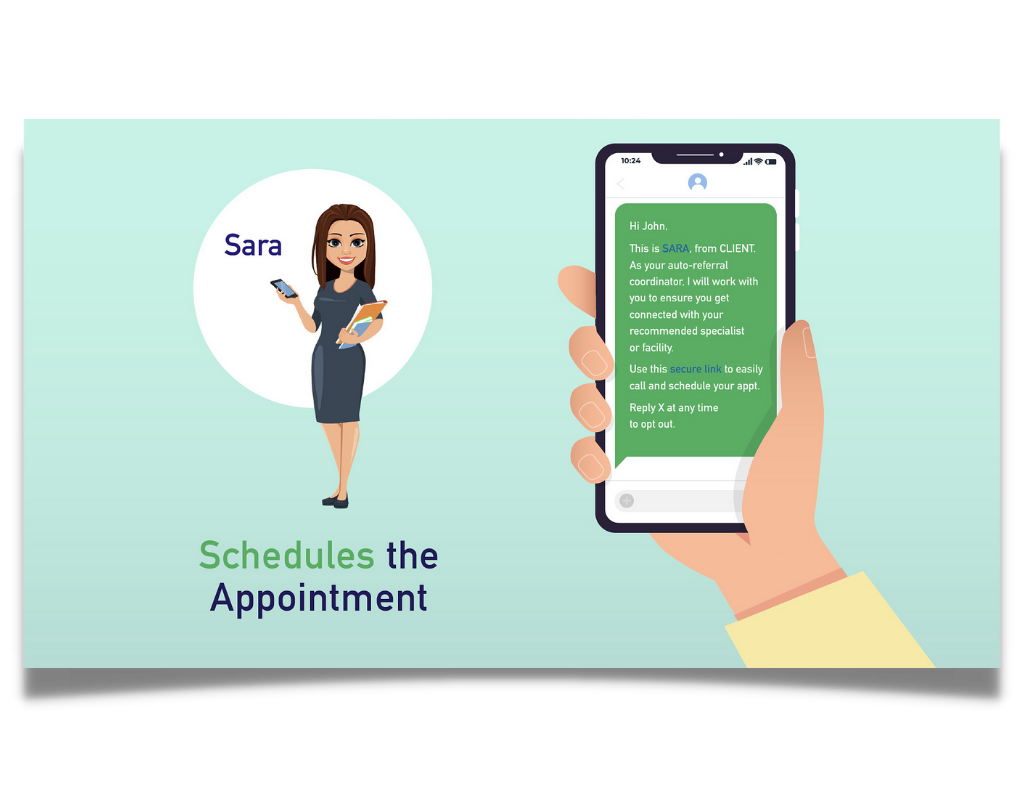 5: Auto ReferralCOORDINATOR
™
SARA automatically engages patients in their preferred language and channel (text, email, voicemail) to help them schedule their appointment, show up, and ensure they had a great experience. 
SARA also updates the referral CRM and tracks the patient through the referral journey while capturing their experience on a 1 to 5 scale. This metric can be used to update the overall IdealMATCH score.
SARA creates quicker and higher contact rates for Initiators, Patients, and Recipients to schedule, share data, and close the loop. Regardless of EHR.
6: Auto Specialist CLOOSELOOP
™
Once the appointment time has passed, while SARA is closing the loop with the patient, she also begins an automated faxing sequence requesting the consult notes be sent back to the referring PCP.
In addition, because of our ability to ingest your claims and HIE feeds, we can do what no one else can. You will have access to Close Loop Dashboards so you always know if your patients showed, what the diagnosis, procedure was, and the actual cost.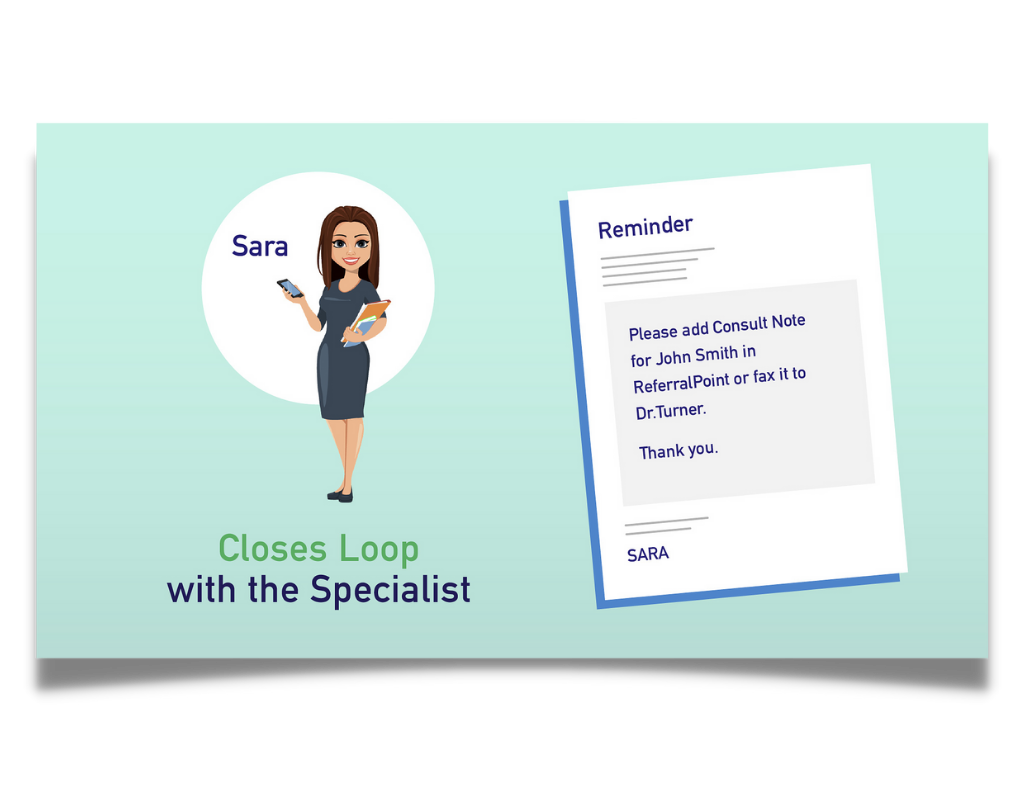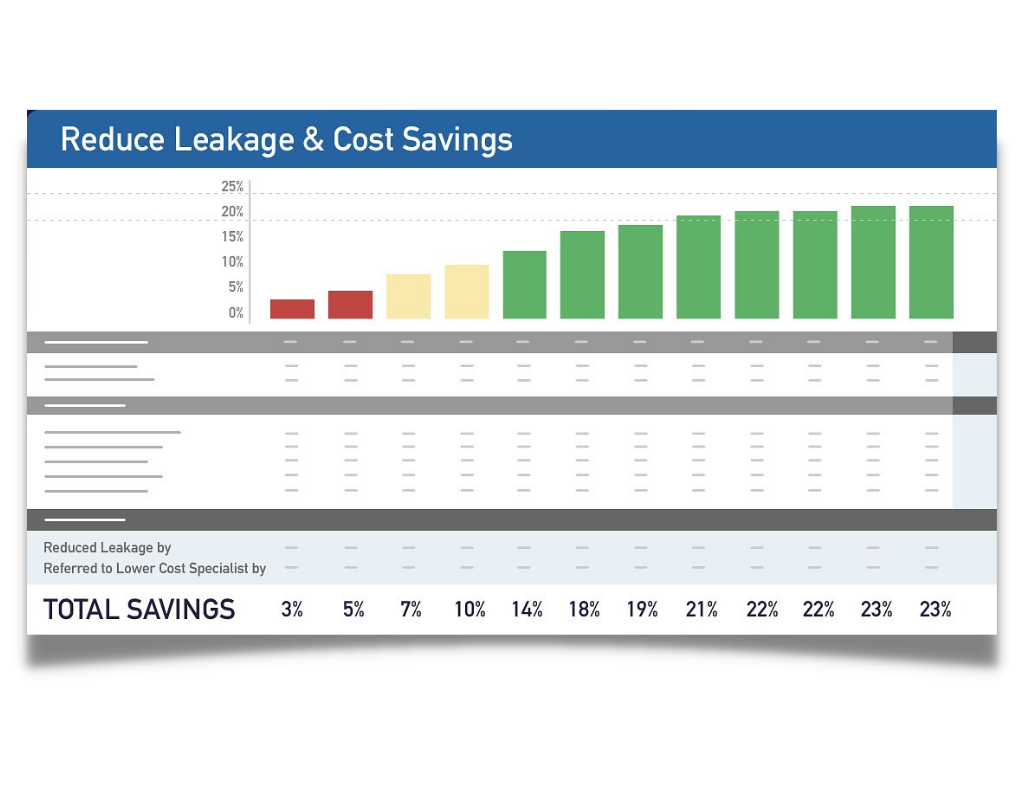 7: Auto 360 VISIBILITY™
The only way to improve is by measuring every step of the referral journey, from initial order through closed-loop.
Analyze your organizations performance and compare each provider, clinic, PCP, and specialist  to make the improvements necessary to eliminate leakage, control cost, and increase quality and revenue. 
Every quarter, our team will present an executive overview of your new referral program so you can see documented KPIs and improvements over time.
8: Referral STAFF EXTENSION
In addition to the 7 steps listed above, we offer end-to-end referral selection, management, and automation in the form of services.
This way, you can outsource a portion or all of your referral or prior auth related tasks. 
We can process referral orders, prior auths, and close the loop. We'll even put the consult notes in the patient chart. 
Your staff can focus on patient interactions and not worry about backlogs or chasing down payers, patients, or specialists.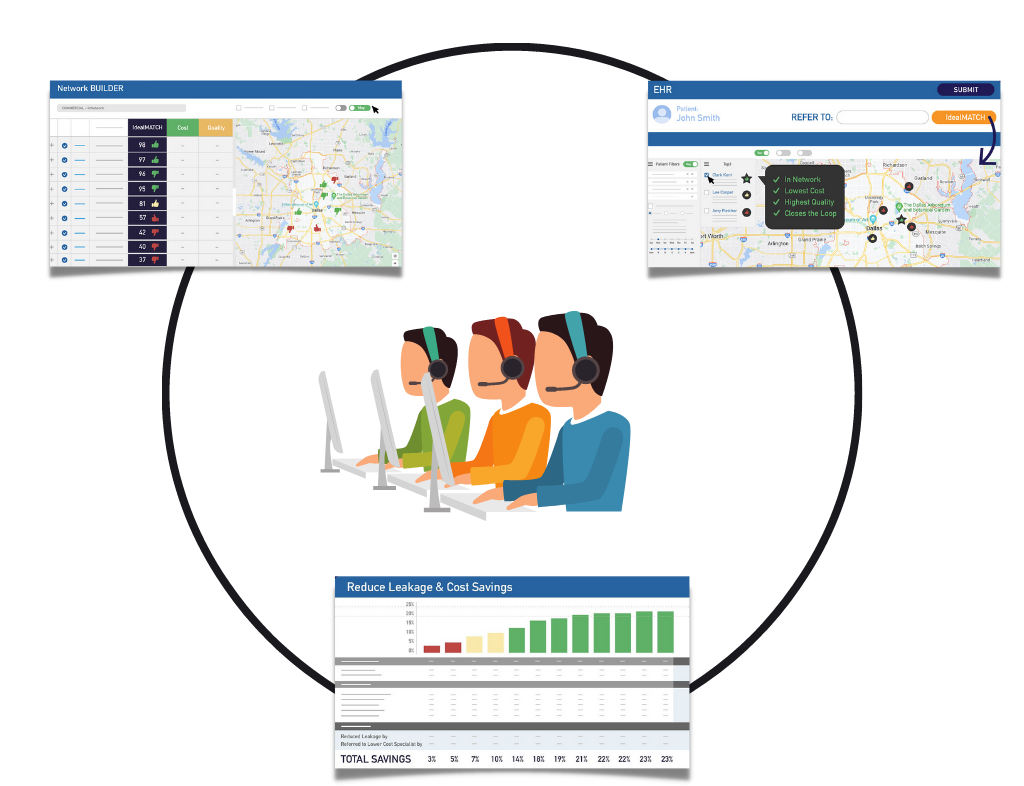 3 STEPS TO TRANSFORM YOUR REFERRALS
1. REQUEST A PERSONALIZED DEMO
First, we'll meet briefly to understand your process, concerns, and goals so we can present a personalized demo.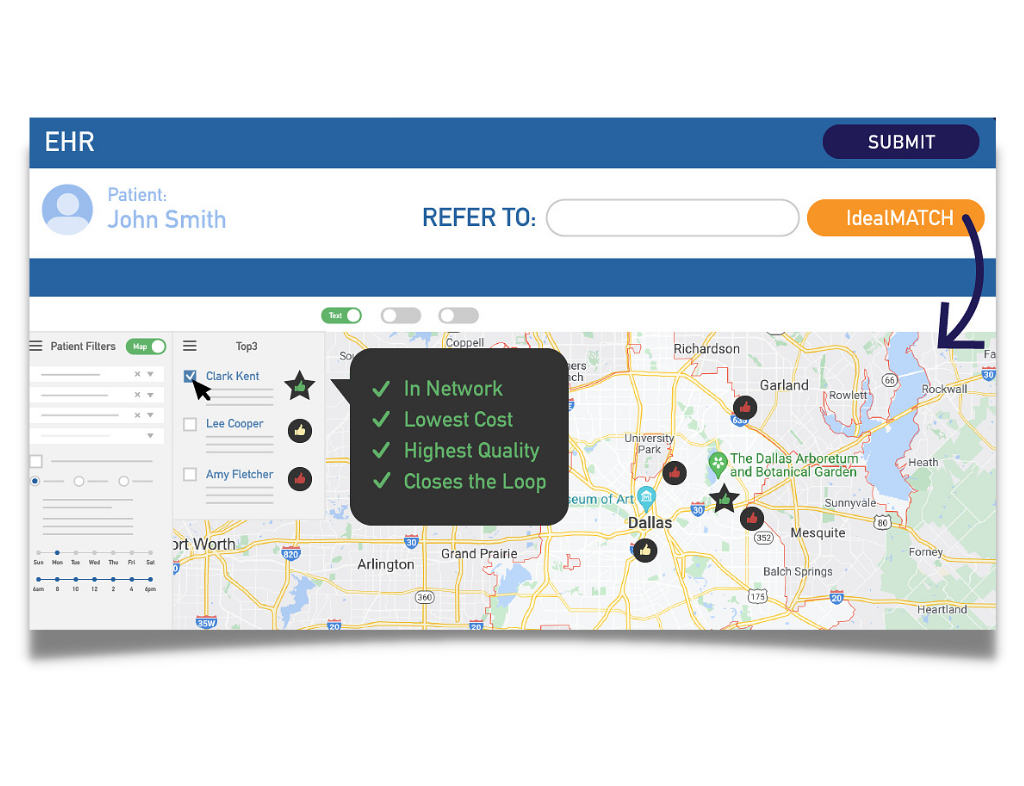 2. RECEIVE A CUSTOM BLUEPRINT
Our team will build a custom blueprint outlining the cost of your current process with plan to fix it.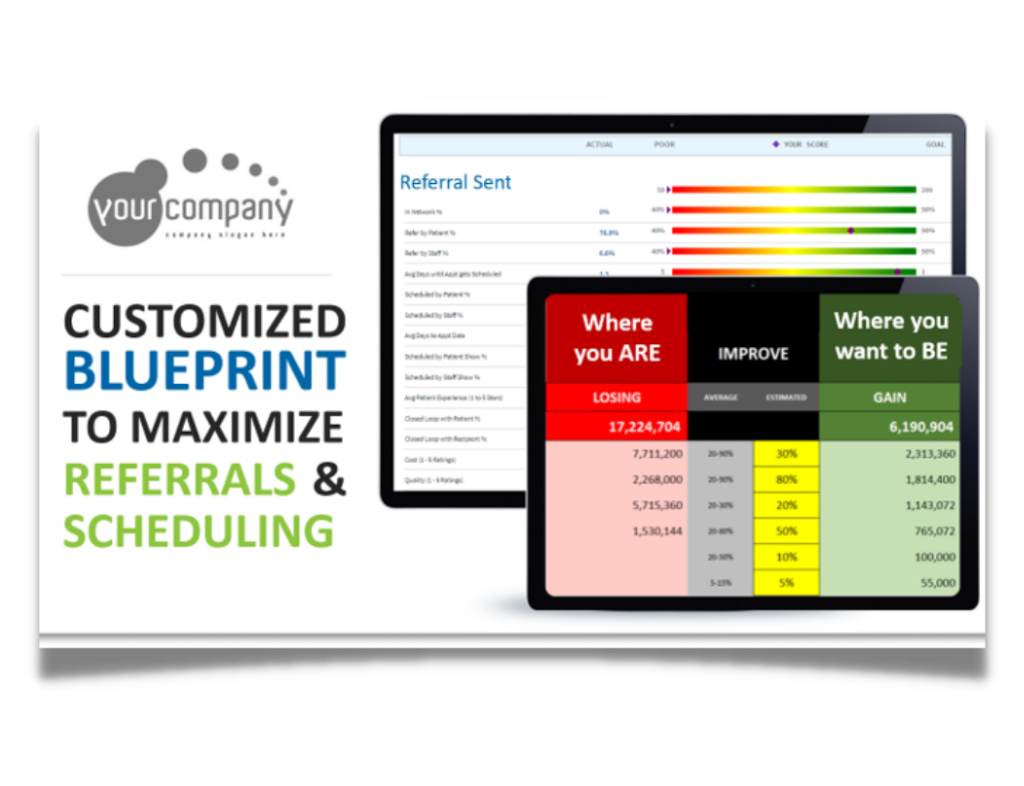 3. INCREASE REVENUE & SHARED SAVINGS
Enjoy the clinical and financial benefits of a new referral process while tracking progress over time.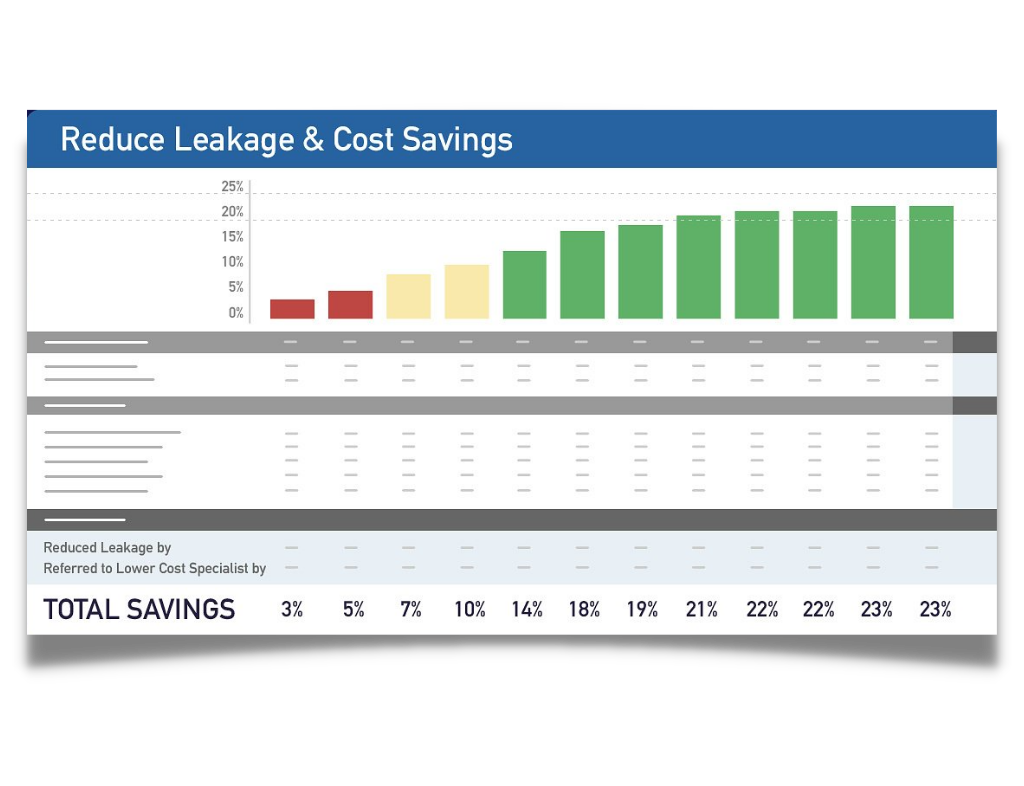 INTEGRATION & SECURITY STANDARDS
ReferralPoint provides seamless workflow and integration across multiple EHRs and PM systems. Our integration transactions and standards include:
Direct Message
API
FHIR
HL7
Single Sign-On
CDA
CCD